Fasteners

PTE carries a wide compliment of stock metric fastener sizes available in Black-Oxide coating.for a nominal charge. Inch sizes available in Black-Oxide and yellow or white Zinc coating.

All Fasteners can be provided with our NiSheild™ corrosion-resistant coating.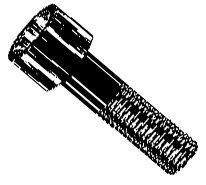 (HHCS) (SHCS)

Metric Fastener Data:
Hex Head Cap Screw (HHCS) & Socket Head Cap Screw (SHCS)
Available in Grade 10.9 & 12.9
• Many sizes are In Stock and Available for Same Day shipping.

Inch Fastener Data:
Hex Head Cap Screw (HHCS) & Socket Head Cap Screw (SHCS)
Many grades and sizes available